Helping you take your business to the world
and bringing the world to you
InterMondo's cross-cultural expertise helps you to be more effective
doing business across cultures.
InterMondo helps you improve how you communicate and manage your business relationships when you operate across cultures and with culturally diverse teams.
By supporting you to overcome cultural frustrations and turn communication failure into success, we help you save time and money and achieve your business objectives. 
InterMondo offer a range of practical cultural support services,
tailored to suit your business' needs:
Are you struggling to expand into a new market? Or maybe you're relocating internationally or opening an office in a different country?
Do you experience frustration when you communicate with partners, clients or colleagues in different cultural environments?
Do you have cultural knowledge and professional expertise but struggle to adjust your cultural behaviours where needed?
Download our latest Guide
International Trade Shows
14 tips to help you prepare for the
ultimate cross-cultural business event
Book an InterMondo cultural program for your staff's PD
Do you experience difficulties communicating with your partners or teams when you do business across cultures? Do you struggle to identify why?
Cultural effectiveness is a critical but often-overlooked factor impacting business outcomes.
InterMondo's new workshop will help you to become more culturally effective by developing your and your staff's global dexterity,
for better business outcomes.
Thoughts from InterMondo
The latest from our blog & Twitter…
It's not always about grand ethical gestures. It's about doing that 'one thing' that makes a difference. And in that 'one thing' we discover how, across cultural differences, we share so much in our values and behaviours.
China's role in a changing world
As the world order we know changes around us, China seems poised to take over the United States' mantle as the preeminent global power…with all the unpalatable realities of global hegemony
Australia's corporate corruption oversight
As more Australian companies operate in locations
where they are vulnerable to corrupt practice, Australia's corporate corruption oversight
has not kept up.
'Tassie' is a place to watch. Australia's smallest and most southerly state has been making deep impressions in global markets as the flag bearer of Australia's 'clean and green' image. So it's a good time to find out more about Tasmania and…
2 days ago
A strong pattern exemplified here with MCG Fresh produce is: #SMEs that get reported for #slavery lack public transparency. Here, MCG's website is unavailable. The timing couldn't be worse for them. How do they expect this helps the business with reputational risk? @benschneiders
2 days ago
Temp visa Vanuatuan migrant workers in #slavery conditions in Australia #agribusiness, experiencing deception, coercion, physical deprivation & psychological violence. The #smallbusiness peak body has so far chosen not to engage & be part of the solution. https://t.co/rBb2cnliOI https://t.co/PVQl7ySj0O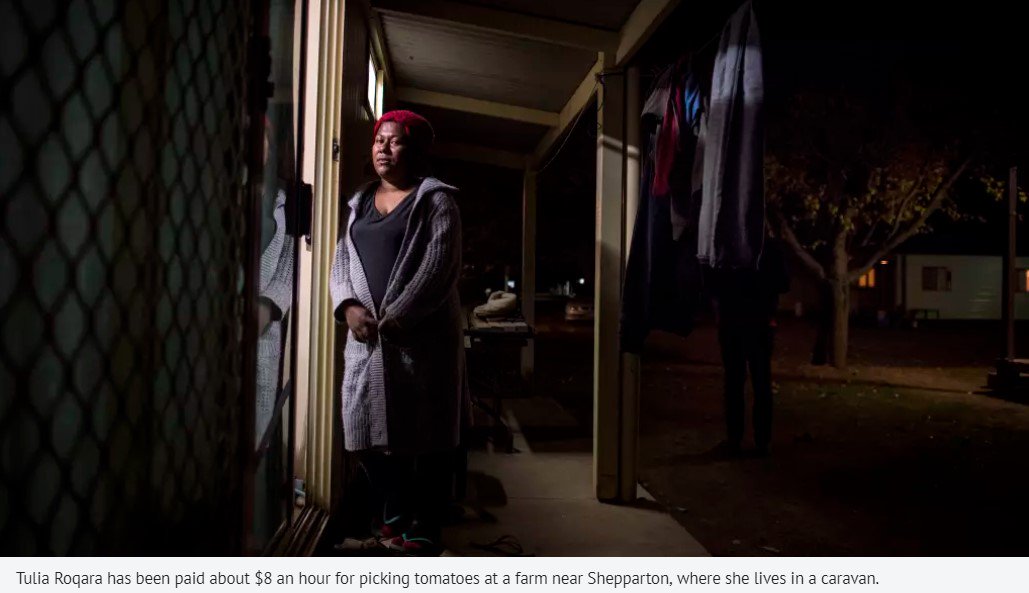 It has been a pleasure working side by side with Anna Ridgway on cross-cultural assignments.
She is a complete professional in every way providing invaluable support to our clients in translating cultural knowledge for different business settings globally.
The breadth and depth of insight into cultural values, codes and behaviours and how these play out in different business settings globally is vital to our clients.  Anna has been able to quickly gain our clients' trust and confidence to address these cultural challenges in an empathetic and non–judgmental way.
Her creative approach and lively communication style enable her to frame cultural issues in a way that business people respond to and to bring an important skills addition to businesses that seek to expand or become more effective in global markets.
Anna is passionate about culture and helping people and businesses adapt successfully to different cultural settings.  I cannot recommend her highly enough.
Maggie Bracher
Director, Corporate Language Communications